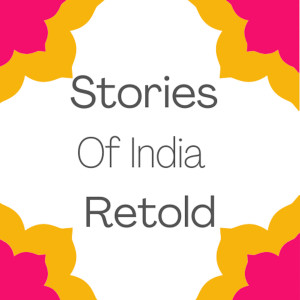 Sunday Sep 04, 2022
Ep.9 Bhishma:Birth; vow of Brahmacharya; boon to choose time of death(Mahabharata)
As commander of the Kuru army and the grand-uncle to both the Kauravas and Pandavas, Bhishma is one of the main protagonists of the story. The son of King Shantanu and goddess Ganga, he was named Devavrata at birth. In Indian culture, Bhishma is widely loved and admired because of his dedication to dharma and his selflessness.
Listen to how:
-Shantanu and Ganga were married and then separated
-Bhishma was born
-Shantanu was heartbroken because he couldn't marry the woman he loved, Satyavati.
-Bhishma gave up his claim to the throne and took up a vow of brahmacharya 
-Shantanu granted his son the boon to choose the time of his death
Blog: http://storiesofindiaretold.com
Podcast website: https://storiesofindiaretold.podbean.com 
Instagram: @storiesofindiaretold
Comments
(0)
To leave or reply to comments, please download free Podbean or