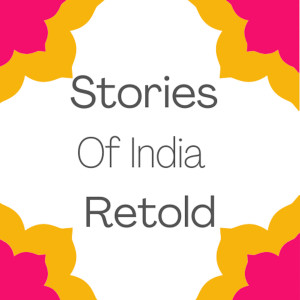 Tuesday Jan 31, 2023
Ep19. Ekalavya–Life And Death Of The Prince Of Nishadas (The Mahabharata)
Ekalavya, a Nishada prince, was one of the best archers who lived in the time of the Pandavas. He wanted to be the best archer and he wanted to be trained by the best teacher–Drona. Drona, however, refused to teach him because Ekalavya was a Nishada. But a determined Ekalaya wasn't ready to give up. Ekalavya's actions put to test Drona's relationship with his most favored student Arjuna. Arjuna did not accept a threat to his position as the best archer around!
Listen to the story of:
Why Drona refused to accept Ekalavya as his student.
Why Arjuna felt threatened by Ekalavya.
How Ekalavya lost his thumb.
Later life of Ekalavya.
Krishna's role in Ekalavya's death.
Email your questions to: storiesofindiaretold@gmail.com
Blog: http://storiesofindiaretold.com
Podcast website: https://storiesofindiaretold.podbean.com 
Instagram: @storiesofindiaretold
References:
The Mahabharata 1: Complete and Unabridged; translated by Bibek Debroy. (2015). Penguin Random House India. (Original work published 2010)
The Bhagavata Purana; translated by G. V. Tagare. (1950). Motilal Banarsidass Publishers pvt. Ltd.
Comments
(0)
To leave or reply to comments, please download free Podbean or