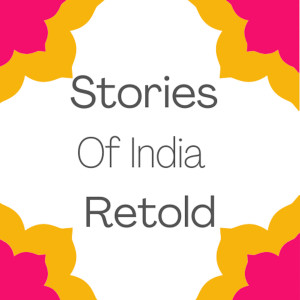 Thursday Nov 17, 2022
Ep.15: Death of Pandu–A hunting accident and the aftermath. (The Mahabharata)
Pandu was cursed by rishi Kimdama because of a hunting accident. This story is about Pandu and his wife, Madri's death as a result of the curse and the events that followed.
Listen to the story to know more about:
- The cause and manner of Pandu's death 
- Why Madri chose to accompany Pandu to his afterlife rather than Kunti
- The final rites of Pandu and Madri–where, what and how.
- What happened to the five sons of Pandu–the Pandavas, and Kunti after Pandu's death.
Music: Jesse Gallagher
Blog: http://storiesofindiaretold.com
Podcast website: https://storiesofindiaretold.podbean.com 
Instagram: @storiesofindiaretold
The Mahabharata 1: Complete and Unabridged; translated by Bibek Debroy. (2015). Penguin Random House India. (Original work published 2010)
Comments
(0)
To leave or reply to comments, please download free Podbean or