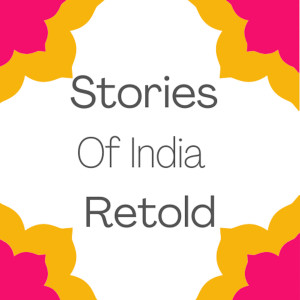 Sunday Sep 11, 2022
Ep.10 Ashta Vasu/Eight Vasus:Vasishta's curse; rebirth as mortals on earth (The Mahabharta)
Vasus are children of Manu, who is the son of Brahma, and are collectively called the Ashta Vasu or Eight Vasus. They are deities who represent the eight elements—earth, water, fire, wind, sun, sky, moon and the stars; in the Mahabharata, they are named Dhara, Aha, Anala, Anila, Pratyusha, Prabhasa, Soma and Dhruva, respectively. Vasus lived a privileged life in the heavens. But, one day, they got in trouble with the great sage Vasishta and were cursed very harshly. 
Listen to:
-the events that led to the Vasus being cursed by Vasishta
-the details of the curse and how the Vasus managed it
-Goddess Ganga's role in their forced entry into earth as mortals
-Prabhasa's identity as a mortal on earth.
Blog: http://storiesofindiaretold.com
Podcast website: https://storiesofindiaretold.podbean.com 
Instagram: @storiesofindiaretold
Comments
(0)
To leave or reply to comments, please download free Podbean or